Centralization of eTDS filing Management.
Centralize the process of managing the eTDS filing, ongoing at the branches without any external intervention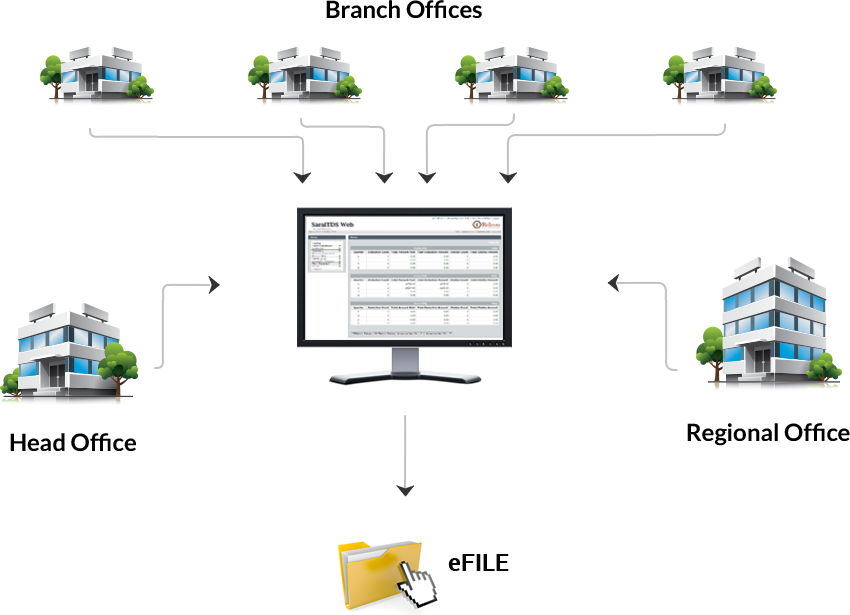 Return filing Mechanism at Branch level (de centralized) & Monitoring Mechanism at HO level (central).
The eTDS return can be filed at the branch level without the intervention of the Head office which can be only monitoring the process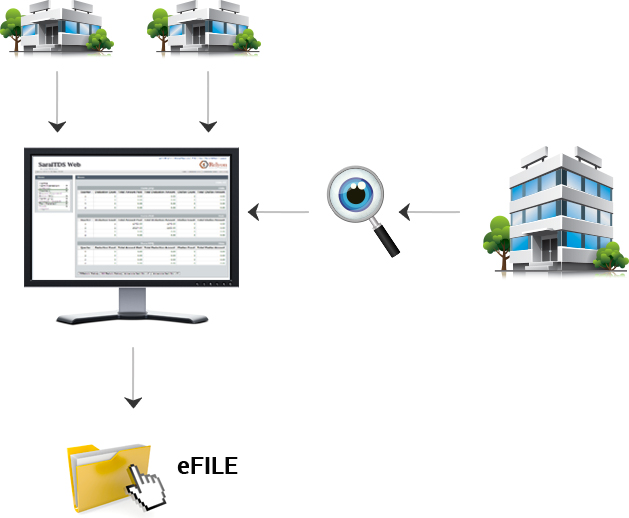 Empowering Bank to create TDS payment Centrally
The bank can make a payment of all the branches at the Zonal level or at the Head office without the hassle of excess/ short payment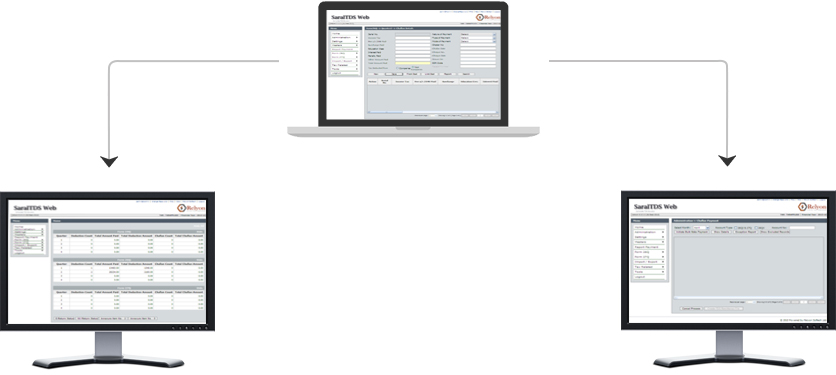 Correction returns preparation
Correction return can be prepared branch wise for the default received without the intervention of Head Office

Qualitative MIS Report on various activities.
Head Office can view various kinds of reports which will provide a details information on the TDS process going on at the branches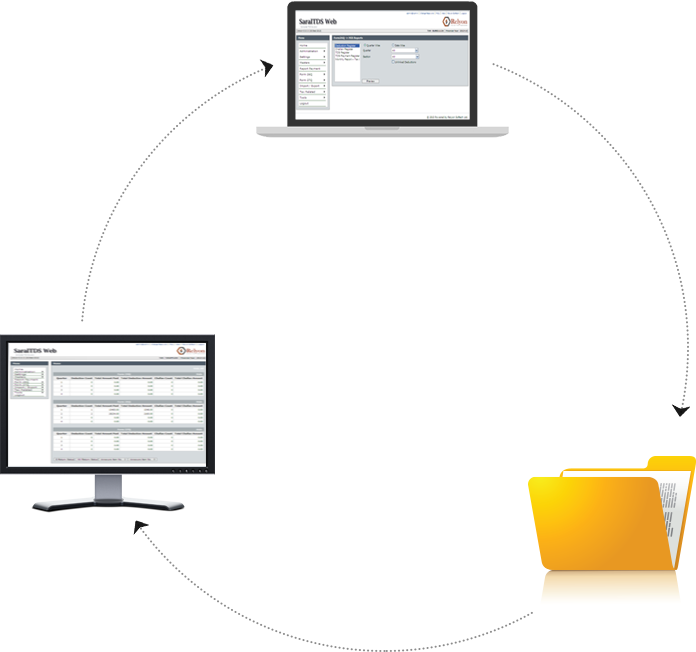 Would you like to know more ? Request a Demo